Repairs: 01296 399984

Manufacture: 01280 817877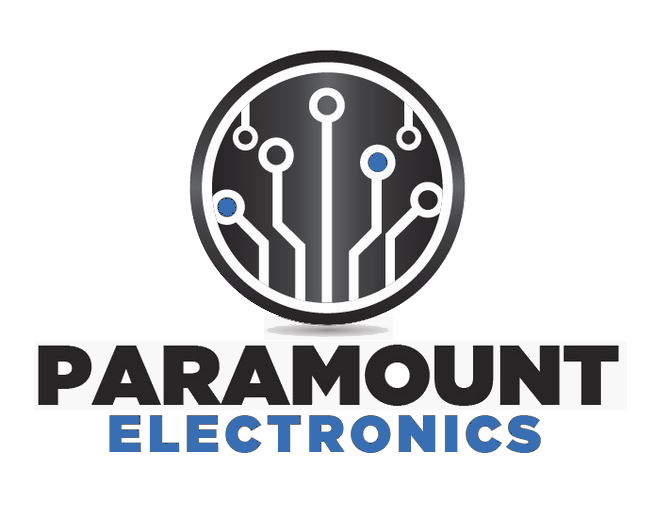 We are the experts in the manufacture, maintenance and repair of industrial and commercial equipment
If you don't see what you are looking for above, contact us. It is very likely that we can help..

Komori Spare Parts

Paramount Electronics is an authorised distributor of service exchange electronic spares for Komori. As such, we stock a comprehensive range of spare parts.
Replacements can be supplied throughout the country.


Fast, Efficient, and Comprehensive Repair Service
Depending on your requirements, repairs can be completed within hours. All electronic equipment refurbished by Paramount Electronics is renovated to as good as new condition. What's more, we abide by a "no fix, no fee" policy, giving you complete peace of mind.
All repairs are on the basis of a FREE fixed price quotation. On receipt of your enquiry, we will respond that same day with a price to meet your turnaround requirements.
All electronic repairs are covered by a 24-month unconditional warranty which covers the entire item. Why not take advantage of our FREE collection service?
Paramount Electronics Manufacturing
Paramount Electronics provides its customers, both large and small, with a comprehensive range of services to satisfy their electronic out-sourcing needs. Our focus is on providing support to customers who are looking for a manufacturing partner who will work with them to achieve a successful development in all its aspects.
Full range of capabilities
Through hole conventional assembly using sophisticated wave soldering techniques or hand assembled by skilled staff, which can include full testing, enabling us to give you the confidence of a fully functioning product.
Working closely with its customers, Paramount Electronics has built up considerable experience in product development ranging from cable harnesses, printed circuit boards through to complete system assemblies
We have years of experience in electro-mechanical / electro-pneumatic enclosures & cabinets and can take your basic concept from circuit through all design stages to a completely tested turn-key product ready for supply to your end user.